As Hewlett Packard Enterprise prepares to pivot from its defunct public cloud toward Microsoft Azure, CEO Meg Whitman must take dramatic steps to fix her company's sagging SaaS business. Here's how to do it.
First, a little background. Hewlett-Packard Enterprise has already confirmed plans to kill its own public cloud by January 2016. The company has vowed to work with third-party clouds like Microsoft Azure and Amazon Web Services. But there are signs that Whitman will bet the house on Microsoft Azure, since the software giant has strong working relationships with CIOs and enterprise-class customers.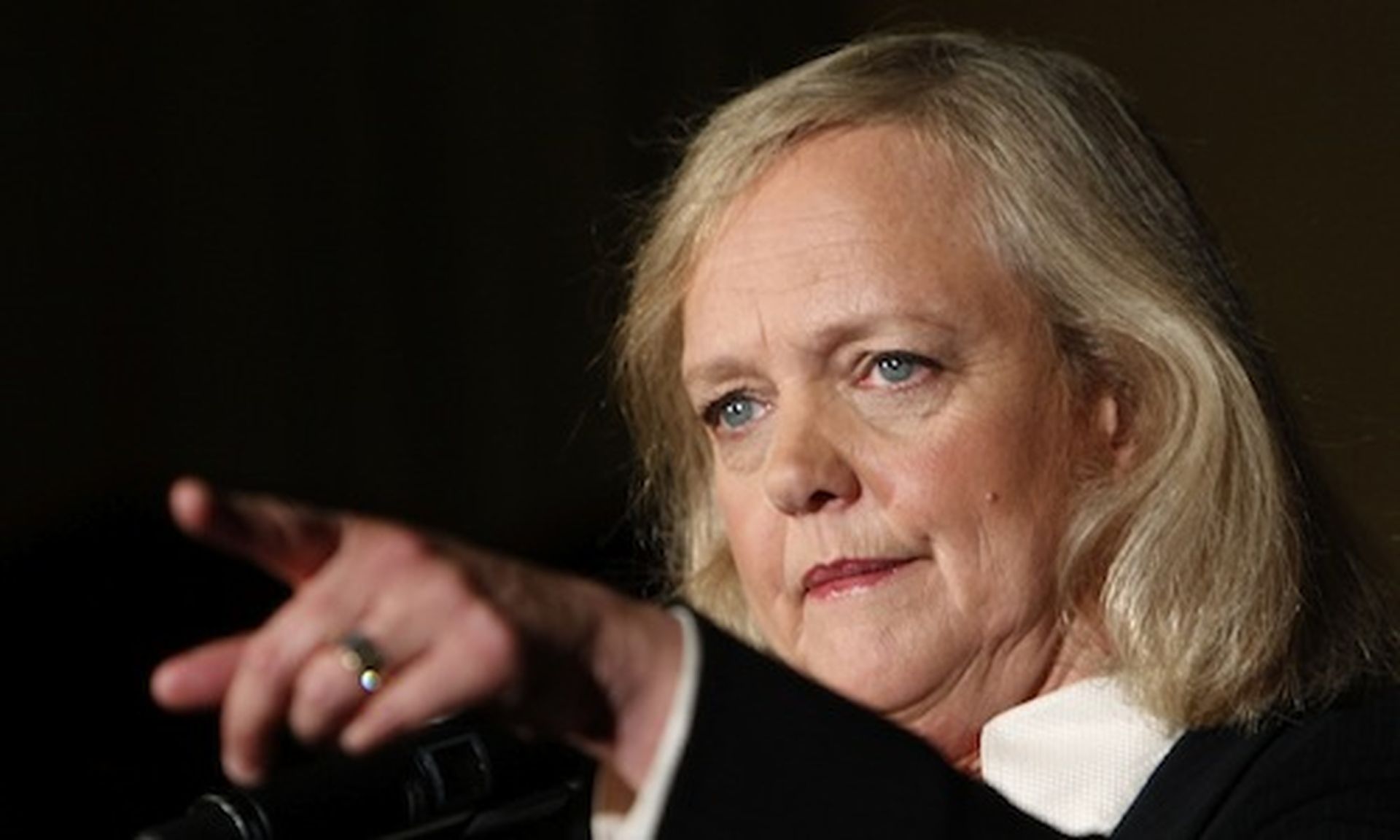 Indeed, during a call with financial analysts yesterday Whitman said HP Enterprise will sell Microsoft Azure as its "preferred cloud alternative." I suspect Whitman will offer deeper details during the HP Enterprise Discover conference (Dec. 1-3, London), which is expected to attract 10,000 partners and customers.
An Azure relationship is a nice start. And there should be good Microsoft-HP Enterprise synergies in place, since the HP Enterprise team helped to pioneer on-premises deployments of Windows Server, Exchange Server and more.
Think Bigger, HP Enterprise
But in the years ahead, HP Enterprise has to be far more than a cloud reseller for Microsoft. Further complicating matters, HP Enterprise remains far too dependent on hardware sales -- where even the most optimistic hybrid cloud sales professionals face an uphill battle. Indeed, HP Enterprise and its twin HP Inc. delivered disappointing earnings yesterday based on all that hardware dependence, and shares are down 12 percent today.
The key reality: HP Enterprise's channel partners need the company to be strategic in the age of cloud computing. Let's put aside the hardware challenges and consider some equally painful software realities for the moment. In HP Enterprise's most recent quarter:
Software revenue was down 7% year over year
Within the software effort, license revenue was down 6%, support revenue was down 9%, and professional services revenue was down 3%
Perhaps worst of all, software-as-a-service (SaaS) revenue was down 2% at a time when the best SaaS companies are seeing double- and even triple-digit growth.
What should Whitman do? ChannelE2E has a three-part recommendation.
How to Corner the SaaS Ecosystem on Azure
First, HP Enterprise should gradually shift all of its current and future SaaS businesses onto Azure, basically leveraging Microsoft's infrastructure to scale a business that desperately needs a shot in the arm. Sign some sort of multi-year deal with Microsoft to achieve "Favorite Nation" status on Azure -- and pursue discounts for running HP Enterprise SaaS applications on the Microsoft cloud.
Second, set up a separate HP Enterprise business unit to focus purely on Azure-based ISVs. Invade that ecosystem of emerging startups, and buy up the best of them -- basically creating a massive beachhead of new and innovative SaaS applications running atop Microsoft's IaaS infrastructure.
Third, make sure the new SaaS effort on Azure truly is a separate business unit within HP Enterprise. Anything less and you run the risk of yet another underperforming software effort from an enterprise company that never quite escaped its hardware legacy.