GetChanneled, now four years into its business journey, offers virtual channel chief services and associated content services to technology companies.

The thesis, from principals Ted Roller and Brian Sherman, goes something like this: Scores of technology companies want to engage partners -- VARs, MSPs, IT consulting firms, integrators, etc. But perhaps those technology firms don't have the expertise, budget or time to hire a full-time channel team to build out partner programs.

That thesis was correct. Fast forward to present day, and quite a few technology companies have leveraged GetChanneled for virtual channel chief services. And a new name -- Julie Marvelli -- recently joined the GetChanneled team to help scale the business.

So what's next for the consulting firm? ChannelE2E caught up with Roller and Marvelli back in June during the DattoCon19 conference. We crossed paths again at ChannelCon 2019 in July. And finally, we traded some email to pinpoint the past, present and future of GetChanneled. Here's the conversation.

ChannelE2E: Ted, let's rewind a bit. GetChanneled launched in July 2015 as a virtual channel chief consulting firm. You're now four years into the journey. Has the journey unfolded as you had expected?
Roller: By and large, yes although nothing goes the way its planned. We've enjoyed tremendous success, one of the things that I didn't expect was that every single company we worked with would be pursuing funding at some point. Even more interesting is that all have received some level of funding during my tenure with them.
ChannelE2E: What types of companies have you served at GetChanneled, and have those companies truly embraced partner-centric go-to-market strategies?
Roller: Email security, payment processing, sales funnel management, cyber security and VoIP based telephony are among the offerings that we've brought to market. Without exception, each of those vendors has adopted a channel first or channel only methodology for going to market. I honestly can't do much for them if they are not willing to take that stance. Widespread adoption requires that the MSP feel safe from direct competition from their vendors. I can't build channel programs without alleviating that fear.
Q3: Are you seeing vendors and partners successfully evolve and align for newer business models like managed, co-managed, cloud and recurring revenue services – or is there still more work to be done on that mass-market alignment?
Roller: Yes and no, many of the pioneers of the MSP model have had great success and are focused on optimization and succession more than adoption of new business models. That having been said, there are so many young and energetic entrants into the space, and they are doing some amazing work.
I've always believed that long-term relationships between MSPs and their clients require a certain amount of philosophical alignment around technology decisions and at the end of the day the clients often determine often determine the adoption curve. From my perspective, there are so many more options available to both MSPs and their clients now than there ever have been in the past. Philosophical alignment about speed of adoption, types of services and technologies, protection of data and security are posture are more critical today than they have ever been, and those preferences sometimes are similar between generational groups.
ChannelE2E: Julie, you recently joined GetChanneled as director of sales operations. What was it about the channel that attracted you to the business?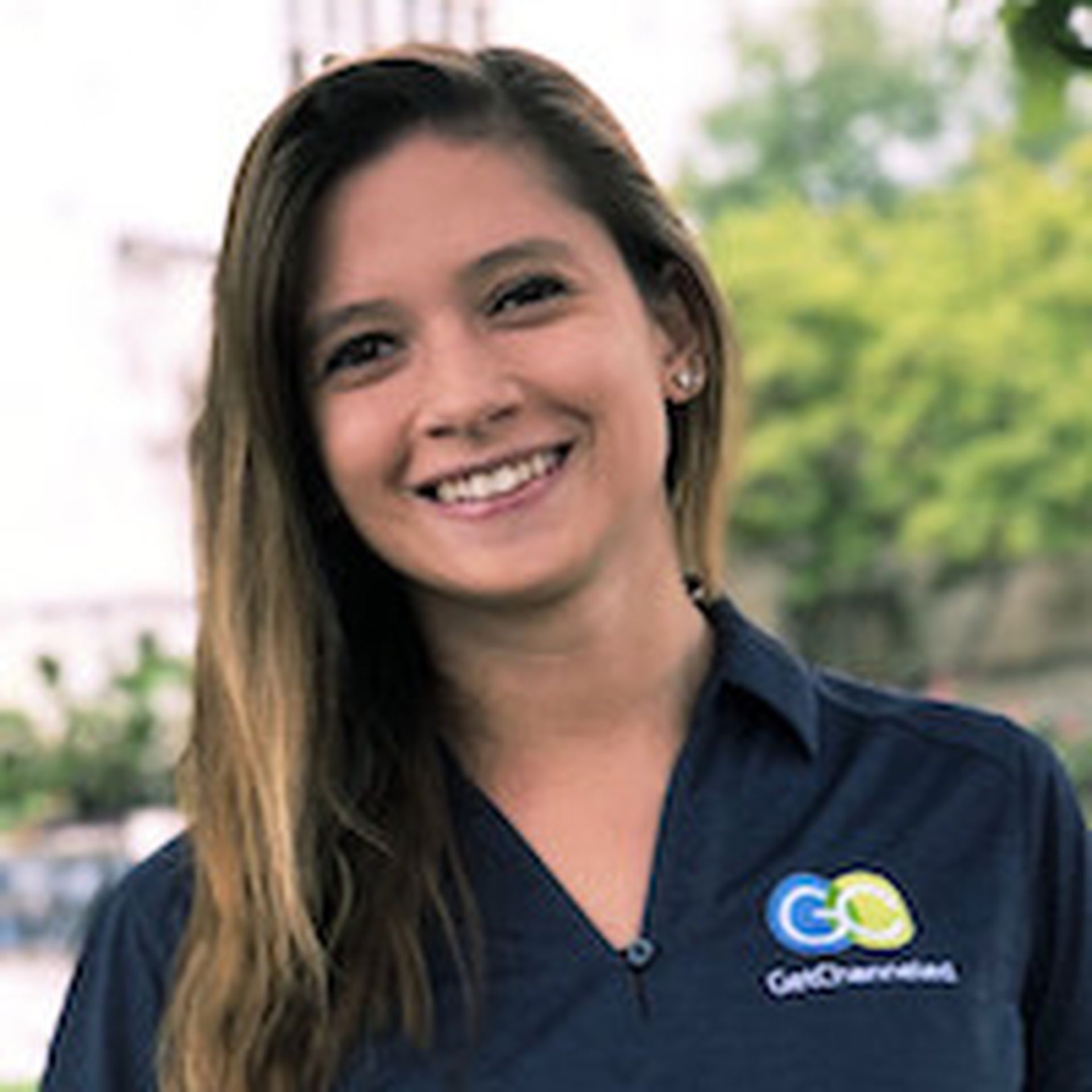 Marvelli: When I began my career into the channel and attended my first event, I was intrigued by the relationships between vendors and MSPs. The word, "partner" is what drew me in rather quickly, I was taught very early on in my career (by Ted) that MSPs are not our customers, they are our go to market partners and we're responsible for helping them succeed. I enjoy being on the vendor side because I am able to be part of an ecosystem of helping MSPs be successful. Once I understood the business model of GetChanneled, I was immediately hooked. There is no other company out there doing what we do, we're paving the way for remarkable technology to break into the channel. Being well-rounded in my career has always been very important to me – GetChanneled fulfills that for me because of the diverse clientele we have today.
ChannelE2E: You've navigated numerous IT channel conferences in recent months. Are there any nuances or peculiarities about the market that surprised you?
Marvelli: A few things come to mind, but the first must be the selflessness of many MSPs. Attending multiple events on a monthly basis enables me to interact with MSPs regularly. What I always seem to take away is how much they care about their clients. MSPs are some of the most hardworking people I have ever met and give/do so much for their customers, which is what motivates me to provide them with products and solutions that will make their business lives easier.
ChannelE2E: Julie, as you look out to the second half of 2019, what are your key goals or priorities for GetChanneled and its clientele?
Marvelli: There are so many interesting vendors looking at the channel right now, and we have the opportunity to talk to many of them. As is true with most early relationships, I find that our vendors (and GetChanneled) are trying to make a good impression out of the gate. So often we learn more about what they aspire to become and opposed to what the realities are today. It is the most natural thing in the world, but it slows us down. A big part of my focus for 2019 and beyond is to accelerate that process.
The sooner we "open the kimono", the sooner we can get busy addressing the issues that slow down channel adoption. Ted has tasked me with figuring out how to best "get to the unvarnished truth" about our vendors as quickly as possible. It is a daunting task that requires us to tell our brand new customers that their baby is ugly, then get down to the work necessary to help make it beautiful.
Channel: Ted, let's look out a bit longer term. Will your clientele need different types of services, and how do you expect GetChanneled to potentially evolve in the years ahead?
Roller: Our value proposition revolves around acceleration for our vendor clients, plain and simple. Hitting growth goals ahead of schedule is very often the only metric that truly matters. GetChanneled is focused entirely on the ability of these vendors to drive three primary results for the MSPs who they go to market with; stickiness with their customers, ease of delivery, and profitability / growth potential. From the time we engage with a vendor, 75% of our focus is working with MSPs to make sure that what we deliver hits the mark for the channel.
While I was at LogMeIn I learned much from Michael Simon, the founder, but two lessons stick out beyond the rest. The first was having "the right to win", and the second was "swim lanes". Loosely translated those two things mean that you need to focus on the markets and deliverables where you have competitive advantage, then stay focused on the goals that will allow you to grow where you have the right to win.
Our focus looking ahead is to accelerate every aspect of what we do that connects partners and vendors and allows them to work seamlessly together. We are successful when the MSP community values what our vendors are delivering to them, and that is never going to change. Staying in the sweet spot of value proposition is tricky; it is very easy to get out in from of your skis, and just as easy to get complacent and focus on yesterday's value. Like I said before, we spend 75% of our time at GetChanneled engaging with the channel community. At the end of the day, we are the voice of the MSP to our vendors. We need to be sure that we are representing them to the best of our ability in order to remain successful.