Former Intel Corp. CEO Andy Grove -- one of the best-known executives from the PC era -- died today at age 79, Intel Corp. has confirmed.
For those who don't remember the Grove era, think of it this way:
Mark Zuckerberg pioneered the social era;
Steve Jobs pioneered the smartphone and mobile media era; and
Bill Gates and Andy Grove -- through the "Wintel" (Windows on Intel) relationship -- largely pioneered the PC era, and the economics around it.
Instead of waiting for rivals to launch alternative products, Intel's business model under Grove involved cannibalization -- destroy your own products with new products before they become largely commoditized. Over and over again in the 1980s and certainly in the 1990s, the model worked like a well-oiled machine for Intel.
Indeed, Grove's leadership helped to grow Intel's revenues from $1.9 billion to more than $26 billion during his tenure as CEO, the company said.
Intel and Andy Grove: In the Beginning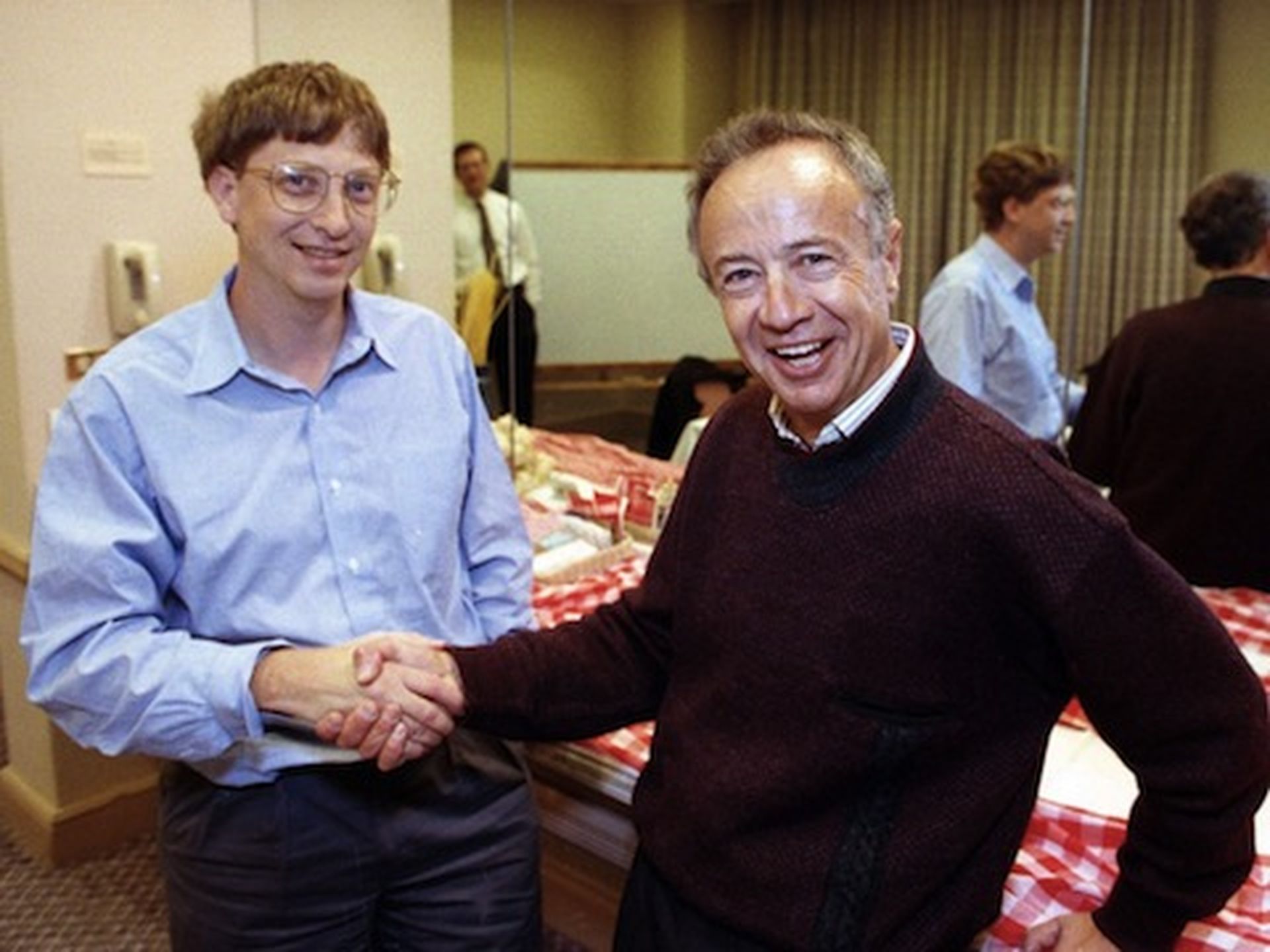 When Robert Noyce and Gordon Moore launched Intel in 1968, Grove was their first hire. He became Intel's president in 1979 and CEO in 1987, shifting to chairman from 1997 to 2005.
As Reuters put it: "While Noyce and Moore proposed much of the chip technology that helped created the semiconductor industry, Grove was the stickler for detail who turned their ideas into actual products. He was responsible for driving growth in Intel's profits and stock price through the 1980s and 1990s."
Grove also helped Intel to build and balance a challenging relationship with Microsoft. The relationship led to the "Wintel" era -- Windows 3.x and then Windows 95 running on Intel processors. The wildly popular Intel Inside ad campaign also flourished under Grove's leadership, and made the company a household name.
Grove, Gates and Jobs
Strategy Rules, a 2015 book, compared and contrasted Andy Grove's leadership style vs. that of Bill Gates and Steve Jobs. Instead of dwelling on all the differences, the authors largely identified similarities between the three.
"On the surface, Bill Gates, Andy Grove, and Steve Jobs seem like radically different people," Inc. wrote about the book when it was published. "You could say Gates was a geek from a privileged background who dropped out of college; Grove was a Holocaust survivor who became an engineer with a PhD; and Jobs was an orphan with more of an artist's or designer's mentality."
But take a closer look, and Strategy Rules outlined how all three executives had the keen ability to extrapolate and interpret information before developing a point a view on where to take the company next.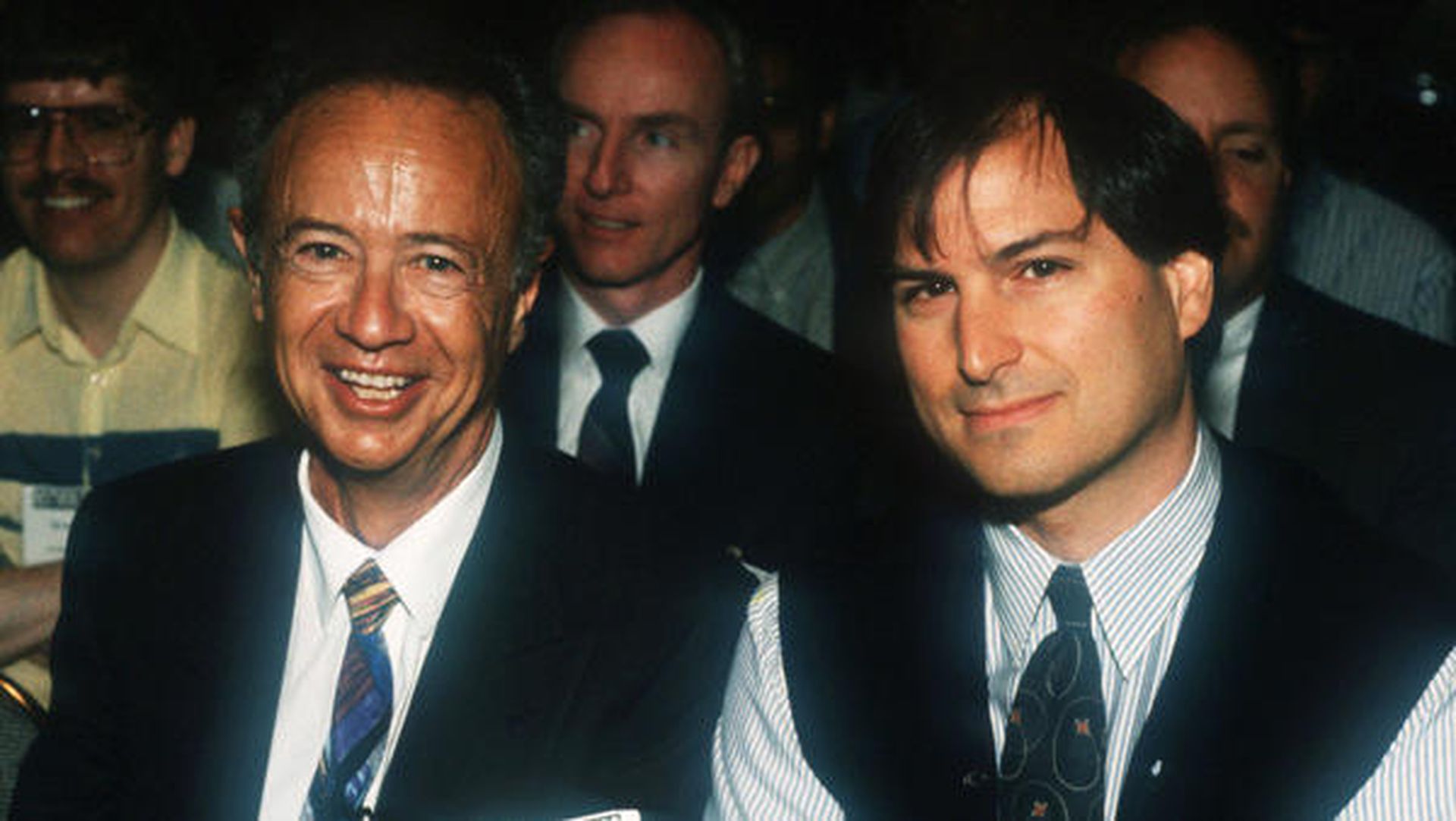 Grove described his leadership style in the best-selling business management book, Only the Paranoid Survive. That mindset helped Intel to grow from a PC-centric mindset toward servers an then cloud data centers.
Grove, much like Bill Gates, was the rare engineer who constantly understood the business implications of specific technologies long before a technology gained critical mass.
Intel did not disclose Grove's cause of death.