Poke around the massive VMworld US 2018 conference in Las Vegas, and it will be impossible to miss VMUG -- the massive VMware User Group. The independent organization has more than 125,000 members worldwide. And a big piece of that membership features VARs and channel partners.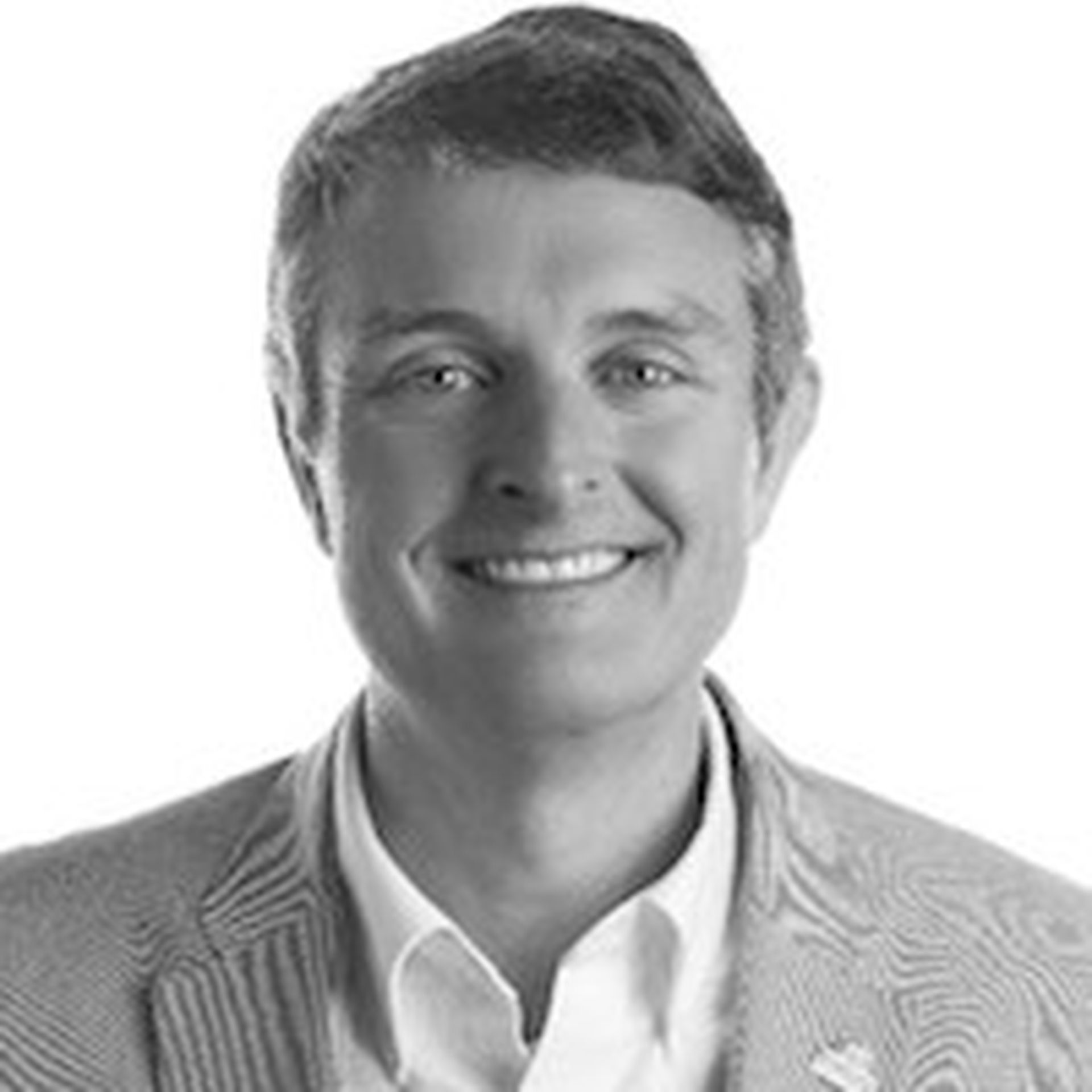 So how is VMUG assisting partners as they extend beyond server virtualization toward network, storage and cloud services? VMUG CEO Brad Tompkins answered those questions and more in this interview. Among the key points we cover:
VMUG's overall mission, and channel partner participation in the organization.
Member momentum around NSX, vSAN and VMware Cloud on Amazon Web Services (AWS).
Dell Technologies' ownership stake in VMware, and the implications for VMUG users.
How VMUG maintains its independence while still working closely with Dell, VMware and various third-party vendors.
VMUG priorities for 2018, and a look ahead to 2019.
Here's the conversation.
ChannelE2E: Let's start with your membership and focus for 2018. How has your membership been growing/evolving, and what have been VMUG's major focus areas this year?
Tompkins: VMUG's mission and yearly focus is to maximize our member's investment in VMware and partner solutions. VMUG membership continues to grow. We have over 125,000 worldwide members. We not only see growth in membership but also in activity among our members. We attribute this growth to two significant factors: 1) VMware continues to expand its portfolio, which keeps our current members engaged at a high level because they are interested in the additional products VMware offers. NSX and vSAN are examples of areas of interest that we see within our member base. This also allows VMUG to attract other members who may not know of VMUG or used VMware in the past. A good example is networking and security personnel who now need to understand virtual networking and micro-segmentation. VMware is already in their environment, so it makes sense to evaluate the complementary VMware products. The same is true with vSAN. Storage admins now have a reason to come to VMUG to learn about new storage technology. 2) We are seeing accelerated growth outside of the traditional NORAM. Eastern Europe, LATAM, and Japan are areas we are seeing VMUG grow. It's exciting to see both product and geographical growth opportunities.
ChannelE2E: Are the members mostly IT professionals, or are VMware channel partner employees (VARs, MSPs, IT consulting firms, etc.) also involved in VMUG?
Tompkins: VMUG is open to anyone who is interested in learning more about VMware and partner solutions. Partners are even part of our mission statement! Our member base is end-users, partners, and VMware. VMware has a robust ecosystem, and that is why our member base is so strong. Our goal is for everyone who wants to learn about VMware products in a community environment to become a VMUG member. Our membership is free, which removes barriers to joining and encourages finding out how you can get plugged into the community.
VAR's play a huge part in the VMUG community. Our members are looking for content from VAR's to fill out a complete solution around VMware. A data center consists of more than just software. VAR's can talk about their expertise, products, and services to help our members. We also need VAR's who can assist a range of customers – SMB, commercial and enterprise. The most effective VAR partners dive into the community, allowing their engineer to "talk shop" with our members. That elevates their engineers' brand and thus the company's brand. Our members want partners who understand their unique needs and challenges, not just someone selling to them. Savvy partners understand helping the community will help their company as well. Partners have the opportunity to be in leadership roles on a local level. It's great to see someone who is a partner spend time and energy to give back to the community. It may result in a sale, but these leaders are driven to success by the needs of the community, and not just for an immediate sale.
ChannelE2E: What type of communication & interaction does VMUG have with VMware – are you helping to shape VMware's R&D, product strategy, etc.?
Tompkins: VMUG is an independent organization but tightly aligned with VMware. We are very fortunate to have tremendous support from VMware that comes from the top down. Pat Gelsinger has spoken at our events and is a regular at our leader meetings, some of which are hosted on the VMware campus. We have access to engineers, R&D, the Office of the CTO and many SME's that help the VMUG community. We work with the customer advocacy team to give feedback from our members and their customers on the direction VMware is going or on products and services.
ChannelE2E: How quickly are VMUG members extending beyond vSphere to embrace and understand newer technologies like NSX and vSAN?
Tompkins: Our VMUG members grew up on vSphere and server virtualization. Many have built their careers on VMware. Now that VMware has expanded into network/security and storage virtualization as well as expanding their EUC products, our members are asking for more information about these solutions. We see NSX and vSAN as some of the more highly requested sessions and webinars. VMUG Advantage -- VMUG's upgraded membership -- recently adding NSX and SRM to our package of software downloads for home labs based off members request. VMware was able to include this software for our members, which is just one example of the VMUG and VMware partnership.
ChannelE2E: What are VMUG's prime focus areas at VMworld this August? What do you hope members gain from the VMworld & VMUG activities?
Tompkins: VMworld is VMUG's largest member drive. We always have a significant presence at VMworld in both the US and Europe. This year, we will have a booth in the Solutions Exchange and a lounge in the VMvillage in August. These two places will be buzzing with members, leaders and those interested in becoming a member. At the Lounge, we will have VAR's and end-users speaking on various technology and professional development topics. And of course, members can purchase their upgraded VMUG Advantage membership at a special VMworld discount.
ChannelE2E: In addition to VMworld, VMUG has been active at AWS Summits. Are VMUG members beginning to test/deploy workloads on VMware Cloud on AWS?
Tompkins: VMC on AWS is a hot topic for members. Most are currently in the investigative stage. They are interested in learning about hybrid cloud, and VMC on AWS is part of that conversation along with IBM Cloud, Faction, Rackspace, and others. VMUG offers content from these services and more to give members an overall picture that can help determine what is best for their business.
ChannelE2E: VMUG has also had a presence at Dell Technologies World. Has Dell's ownership stake in VMware benefitted VMUG users, and does VMware continue to offer ample support for other hardware partners (like HP Enterprise, for instance)?
Tompkins: VMUG is an independent organization. VMware is part of the Dell Technologies family, and VMUG is recognized as one of the independent user communities that is part of the Dell Technology User Community. Because of this, we are able to maximize our involvement with Dell Technologies. One of the larger ones for VMUG is Dell|EMC. VMUG was asked to participate in Dell Technologies World, and it was a great event, not just to interact with existing members, but also to gain new members. This year we also conducted a joint Roadshow event with the Converged User Group. Together, we discussed Dell|EMC's HCI solutions, all of which run VMware software. We also have strong partnerships with other vendors, too. VMUG's ecosystem and partner network mirror VMware, allowing companies like HPE, NetApp, and Pure Storage to continue to play an essential role for VMUG by providing relevant content, speakers, and local leaders.
ChannelE2E: Looking ahead to 2019, can you offer any early educated guesses or clues about VMUG's key focus areas for members?
Tompkins: Absolutely! VMUG surveys allow us to serve our members better. Along with topics like hybrid cloud, NSX, and vSAN, our members are asking for professional development. Our members understand IT is changing. Not just the technology, but also how IT serves the business is undergoing an evolution. Silos are being broken down, and IT continues to be asked to do more with less. Members know that they must understand how to deliver value to the business unit, and not just server virtualization. We want to help our members on the journey from a virtual infrastructure admin to becoming someone who can provide a business unit IT solutions that meet their needs of today and tomorrow.