When ConnectWise IT Nation Connect 2019 kicks off in Orlando, Florida, multiple MSP market disruptions may surface. Here are 10 of them...
First, some background. The MSP (managed IT services provider) market is still growing. But 2020 will likely be the first year of sub-10 percent MSP market growth rates since the 2008 financial market crisis.
To remain relevant in a crowded market, MSPs must (A) lock down their own networks from cyberattacks, (B) aggressively pursue automation, and (C) adjust their service catalogs for higher-growth market opportunities.
Navigating those market shifts isn't easy. Dozens of vendors at IT Nation will claim to offer the "next big thing" in automation, cybersecurity, business management and more. Further complicating matters, private equity firms continue to buy up MSP software and technology providers. Each new M&A deal potentially influences or impacts product integrations, alliances, and business management software stacks.
With that market context in mind, here are 10 potential MSP market disruptions to investigate at ConnectWise IT Nation 2019 Connect in Orlando.
1. MSP Automation - Machine Learning, Artificial Intelligence, Chatbots and More: Let's face it. The MSP market is painfully late to the AI wave. Most of the early progress involved next-generation endpoint security products, which quietly leverage AI and ML to safeguard customer systems. But overall, MSPs don't really "notice" that background AI work.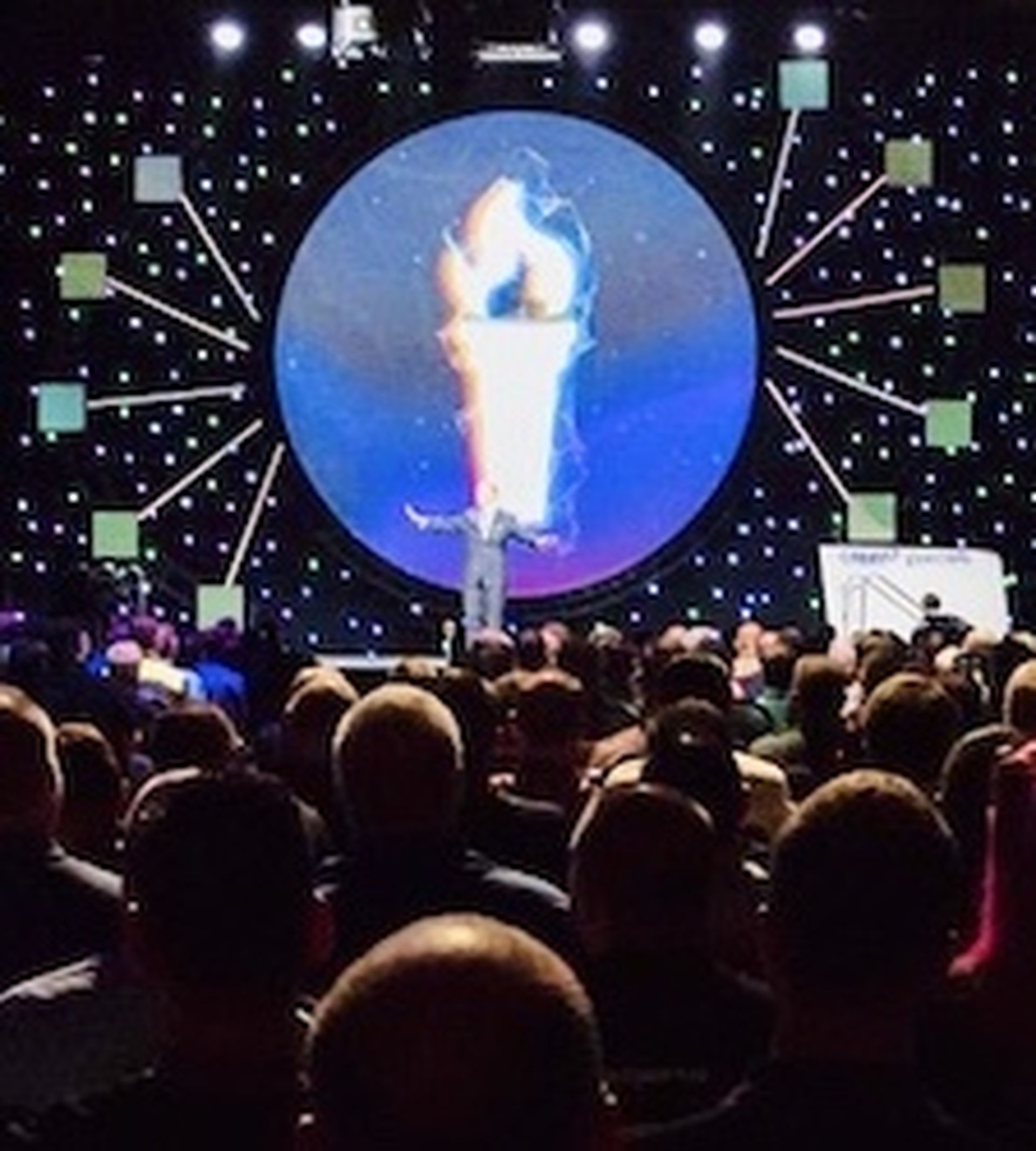 So what's next? The answer involves a complete reinvention of MSP service desks and customer support systems. But the journey will take considerable time. Most MSPs, for instance, aren't familiar with the world's fastest-growing business automation software provider. Namely, UiPath. Pundits like Forrester Research's Jay McBain recently attended UiPath's customer and partner conference -- noting the business's rapid expansion.
But like I said: Most MSPs aren't familiar with UiPath. That's unfortunate. Why? Because fast-growing UiPath claims to be:
"leading the "automation first" era – championing "one robot for every person, delivering free and open training and collaboration and enabling robots to learn new skills through AI and machine learning."
The robots are not physical robots. Instead, they're software robots that automate areas like IT service desks. Still, I gotta be careful not to overly hype UiPath -- especially amid some targeted UiPath job cuts.
Meanwhile: Traditional IT support software providers also are getting into the game. A recent example involves LogMeIn's new Bold360 Helpdesk, which leverages all sorts of AI and chatbot technology. Alas, the company's product announcement failed to mention partner and MSP opportunities. What a huge missed opportunity...
Still, there will be multiple signs of AI, ML, automation and chatbot progress at IT Nation. Among the companies to watch closely at IT Nation:
2. Backup, Disaster Recovery (BDR) and Data Protection: Let's face it. The MSP backup market is very crowded, and just about everyone in the room is seeking ways to potentially disrupt Datto. That's a tall order, considering Datto's footprint across the U.S., Europe (and next up, Asia).
Still, this is a big market and plenty of players remain in growth mode. Most of the major BDR providers are either venture capital- or private-equity backed. Despite Datto's perceived leadership, the industry is highly fragmented and consolidation is set to accelerate. We've heard rumors about ConnectWise potentially acquiring Continuum, which owns some BDR technology. But if such a deal happens, we don't believe BDR is the core focus. Instead, it's all about NOC (network operations center) services (see item 4 further below). While ConnectWise continues to work with multiple BDR providers, Infrascale enjoyed most favorite nation status during IT Nation 2017 but then things quieted down on that front. We'll be watching to see if anything resurfaces between the two firms.
Among the BDR companies and developments we're watching at the show...
3. Distribution: Several big names, fast growing upstarts, and potential disrupters will be on hand. Giants like Ingram Micro and Tech Data continue to enjoy business momentum. And both companies have been the subject of takeover rumors. Meanwhile, D&H could be a key resource for a ConnectWise-focused VAR push. Fast-growing Pax8 has helped to define pure cloud services distribution. And ConnectWise itself will look more like a distributor as it continues to enhance the ConnectWise Marketplace. So where will the next distribution disruption come from? The answer to that question may involve Tony Francisco and CloudPlus. Stay tuned...
4. Network Operations Center (NOC): For two decades now, ConnectWise has evangelized the value of MSPs running their own help desks and NOC facilities. The approach keeps MSPs in close touch with their customers. But the company has also partnered with IT By Design. The big wildcard here involves off-and-on rumors that ConnectWise may acquire Continuum -- a NOC giant in the MSP sector. Both companies are owned by private equity firm Thoma Bravo. A "Continuum for Sale rumor" surfaced in June 2019. But that may have been a test balloon, ChannelE2E suspects -- aimed to solicit bids that establish a fair market value for Continuum. The move, in turn, potentially ensures that any potential transaction with ConnectWise is priced accordingly. Some chatter suggests ConnectWise and Continuum are working to nail down a deal in time for IT Nation. Still, this is mostly rumor. True or false? I'm all ears...
5. Security Operations Center (SOC) as a Service: Yes, MSPs have to move deeper into security. But thousands of those MSPs have discovered they don't have the financial or talent resources required to build and staff traditional Security Operations Centers. As a result, dozens of software companies and master MSSPs now promote SOC as a Service options to MSPs. A definitive market leader has yet to emerge, but we continue to watch such companies as Arctic Wolf Networks, Digital Hands, Netsurion and Perch Security quite closely.
6. Internal MSP Security: Before MSPs try to sell security, they should spend far more time practicing risk mitigation within their own businesses. As we've mentioned multiple times. the MSP industry will face a crisis of credibility if the market doesn't effectively mitigate attacks against MSPs.
Amid that reality, ConnectWise CEO Jason Magee and CISO John Ford are striving to build a so-called TSP-ISAO. That's short for "Technology Solution Provider Information Sharing and Analysis Organization." The idea is to drive threat information across the MSP industry, and then aggressively mitigate those threats.
Will third-parties align with the TSP-ISAO? We'll likely gain some answers at the conference.
PS -- Participate in this: The National Cybersecurity Center of Excellence (NCCoE), part of NIST, has announced "Improving Cybersecurity of Managed Service Providers," a project designed to deliver a cybersecurity reference model that MSPs can customize to fit their cybersecurity program needs.
7. MSP Documentation and Password Management Software: Both Kaseya (IT Glue) and SolarWinds MSP (Passportal) now own MSP documentation platforms. ConnectWise may make a similar move by acquiring ITBoost. If true, this would be ConnectWise's second attempt at the MSP documentation market. The company previously aligned with BizDocs. Meanwhile, some chatter suggests the ITBoost buyout has already happened. True or false? I'm all ears...
8. Private Equity- Technology Companies: If you haven't been keeping score, here's a list of private equity firms and MSP software ownership stakes. Backed by private equity, most folks focus on ConnectWise, Datto, Kaseya and SolarWinds as potential buyers in the market. But don't overlook such private equity-backed players as Barracuda Networks and Intermedia as potential buyers or market consolidators...
9. Private Equity - MSPs: I have a confession. If I'm an MSP in the current market, I'm a seller rather than a buyer. Several private equity firms continue to pump money into MSP platform buyouts and follow-on tuck-in acquisitions. As I've stated multiple times, I believe MSPs that evolve toward modern service catalogs will have long, healthy futures. The MSP market isn't set to die. Still, I worry about MSP buyers in this market. Many of them continue to underestimate the complexity of buying, running and scaling an MSP. Some of those buyers lack clear strategies for standardizing IT, business processes and service catalogs across the acquired MSP assets. Alas, you can't achieve scale without standardize playbooks. With those concerns in mind, I think 2020 is the year that we'll begin to see some recent MSP buyouts and rollups start to struggle... significantly.
10. MSPs and Angel Investing: It's a small but emerging trend. Dozens of MSPs that have sold their businesses are now emerging as angel investors. Many of those angels are seeking to pump money into channel-friendly technology startups. Roughly 10 of those angels will huddle with ChannelE2E during a private meeting at IT Nation. The conversation will be confidential. But we'll let you know how we expect the this emerging trend to play out...
Bonus: What did I miss? Email me your thoughts. [email protected].