You spend a lot of time at work—so of course you want to love what you do! One thing is for sure, it's a lot easier to love what you do when you're not constantly reinventing the wheel. We've compiled some helpful resources that you can use as a cheat sheet of best practices to ensure your business stays competitive without spending every waking hour putting in sweat, equity, and sacrificing other aspects of your life (like time with loved ones).
eBooks
1. Ultimate Guide to As-a-Service
This guide will give you the ability to tap into over 30 years of industry expertise and best practices for building recurring revenue. You'll take away knowledge on planning for service portfolio expansion, attracting new clients and retaining existing ones, and more.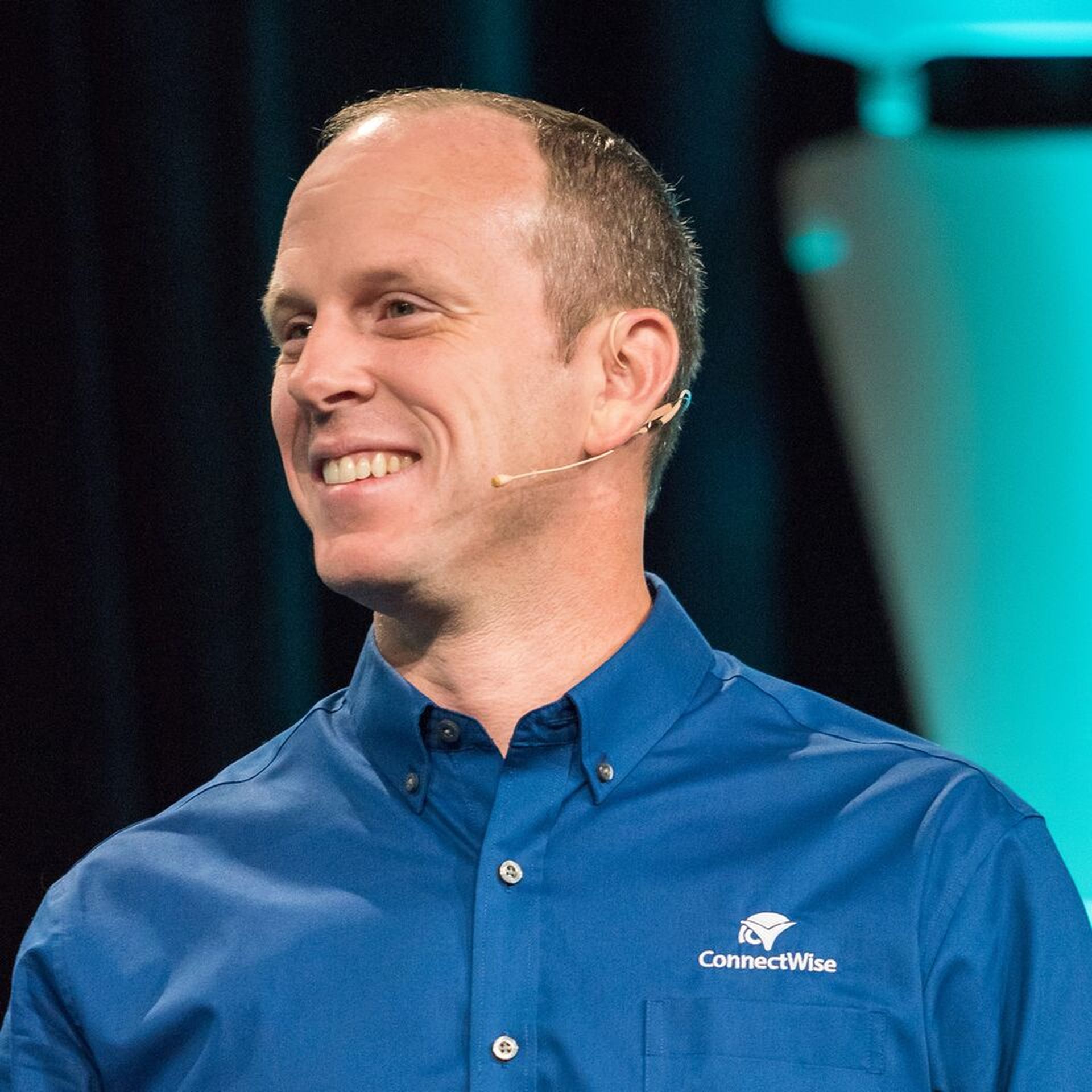 2. Ultimate Guide to As-a-Service: Sales and Marketing
Your next customer could be across the street—or around the world! If you're looking to grow your MSP on a global scale, this eBook will help you learn how to shape a sales and marketing strategy that speaks to today's business owner.
3. IT Service Excellence: Customer Retention
This powerful resource outlines best practices to ensure client satisfaction. Within the eBook, you'll find key tools for your success, such as a sample service agreement, client onboarding checklist, and more. This is an all-encompassing resource offering key fundamentals, best practices, and blueprints for managing successful service delivery.
4. The KPIs Top MSPs Rely on for Success & How to Use Them in Your Business
You'll get practical guidance on understanding and calculating 12 essential finance and service KPIs from industry experts in this resource. With this guide, you'll be able to work on creating a more sustainable business.
Our Cybersecurity Starter Kit contains the materials you need to protect your house and put your customers' minds at ease. The kit also includes videos and information on why SMBs should care about cybersecurity that you can co-brand and use on your website, in your emails, or within proposals.
6. The Security Journey: 4 Phases of Becoming a Security-First Solution Provider
Webinars
7. Inside the Industry: Fight Ransomware With Cyber Protection
The ransomware threat has grown 118% in the past year. Do you know how to keep you and your customers safe? Join James Slaby, Director of Cyber Protection and Mike Vogel, Partner Account Manager from Acronis, as they explore the trends and statistics from the latest cybersecurity research and how MSPs can fight ransomware.
8. Operationalize Your Operations
This webinar provides expert advice on establishing best practices for your business operations to jumpstart your growth and maturity. Along with getting a detailed look at the 10 stages of operationalization, you'll learn the essential steps within each stage and best practices tips such as pointing out what others are doing well that may work for you, using documentation for training and accountability, and what blueprint you should be following to achieve operational success.
9. Take IT Service Delivery & Your Profit to the Next Level
Get actionable advice from TruMethods President Gary Pica and Vice President of ConnectWise Automate Brett Cheloff that will dramatically enhance operational efficiency, improve service delivery, and generate more revenue for your business.
10. How to Increase Your Profit Margins
Understanding your profit margins can help you grow your business, attract financing, and make smarter business decisions armed by real data. This webinar provides a closer look at profit margins to help you learn where your business stands today, what exactly you should be tracking, and how you can plan for growth.
Calculators
Are you stuck when it comes to calculating the risk of increasing your staff or making changes to your business budget? You can start by seeing how much it really costs you to perform one hour of service, including everything from rent to labor. This interactive burden rate calculator will help you determine that hourly burden rate, and then calculate what you should be charging per service hour to achieve your desired profit margin.
12. Resource Utilization Calculator
Improving your utilization rates boost growth, efficiency, and customer satisfaction rates. Our resource utilization calculator will help you determine your current utilization rate, your current and potential losses, and your areas for improvement in relation to best-in-class MSP utilization rates.
13. KPI Calculator
Do you know what key performance indicators (KPIs) are most important to your business? With our KPI calculator, you'll be able to calculate the costs and possible results of:
Customer Acquisition Cost
Customer Lifetime Value
Revenue Churn
Revenue Valuation
NEW Certifications
14. Service, Finance, and Sales Certifications
If you attend an IT Nation Share event this year, you'll have the opportunity to start a certification for free. For example, if you go to a Q1 IT Nation Share event, you'll be able to start a module of the service certification at the event itself, with the ability to complete the certification online for free! The sales and finance certifications will be available at future events as well.
Getting to Know ConnectWise
15. The IT Nation
The IT Nation is a global community of IT professionals aimed at growth, partnership, and success. The IT Nation hosts tons of exciting event throughout the year that exhibit both thought leadership content and product training, along with and abundance of networking opportunities. This way, there is an event with specific content and panels catered to everyone's individual needs. For example, our Security Torch Talk panel at IT Nation Connect provided expert insight on the possible outcomes of a data breach as well as advice on how you can adequately prepare for incident response and recovery.
16. The ConnectWise Difference
We're more than just software. In The ConnectWise Difference, you'll see how ConnectWise prepares businesses not only for today, but for the future with our:
Suite of Software Solutions
Extensive Platform of Integrations
Global Community of IT Professionals
17. Forrester Total Economic Impact
If you're new to ConnectWise solutions—or if you're still on the fence—we've compiled the results of an independent study commissioned by ConnectWise, and conducted by Forrester Consulting to provide positive you insight on the business impact you can expect from ConnectWise. We're excited for you to see all of the potential gains to your business, including:
Initial payback within 3 months and 194% ROI overall
Time savings by automating routine hardware management
Increased efficiency and productivity across technicians, sales, billing, and HR
Greater ability to scale the business faster
The surprising business cost savings of using automation
18. Stories From The IT Nation
Hear firsthand from members of the ConnectWise community as they cover topics including hiring and retaining top talent, how to determine when to fire your customers, the importance of customer service best practices, and more.
We're passionate about our customers' success—that's why we call them partners. By leveraging the best practices, you'll not only be rewarded with the peace of mind that comes with using tried and true methods, but you'll have a much more efficient business. With less time spent working and a better work-life balance this Valentine's Day, you can love what you do and make time for the ones you love.
---
Craig Fulton is chief customer officer at ConnectWise. Read more ConnectWise guest blogs here.